About Us
Arbtech Firewood was established in April, 2011 as a sole proprietorship. The company expanded into Arbtech Tree Care Services by November, 2011. With a certified arborist on staff, the company offers various services pertaining to tree care and preservation.
Arbtech Tree Care Services is owned and operated by Ryan Jennett, Certified Arborist. Ryan studied Arboriculture at Humber College and is Ontario Certified since 2010. There are currently 5 full time employees on staff. All are certified in Emergency first aid and one of his climbers is also an Ontario Certified Arborist. Arbtech is insured with WSIB and also holds contractors insurance.
Our Commitment:
Arbtech Tree Care Services is dedicated to providing quality work at competitive prices. Providing outstanding customer service is our main goal. Arbtech strives to exceed the expectations of all clients by offering single source solutions to tree care issues. The company prides itself on upholding a high level of professionalism, and maintaining clean and organized job sites.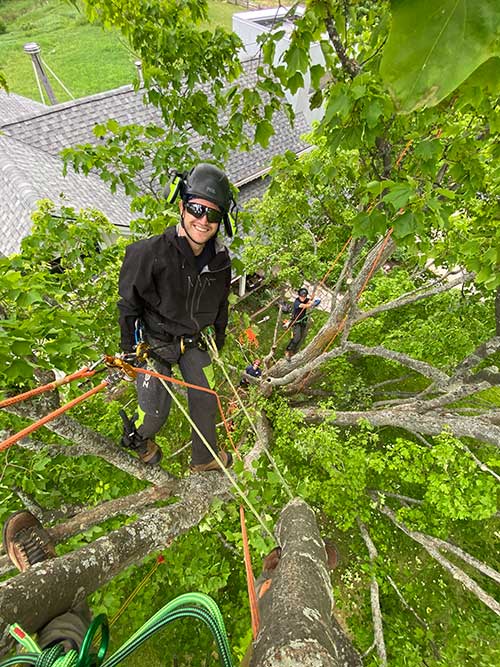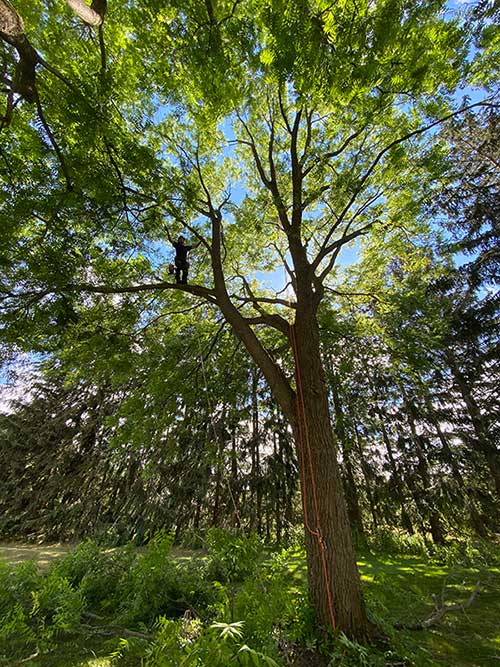 Previous Projects:
City of Toronto – Contracted for storm clean up
Blue Mountain Resort (Woodlot and Timber Challenge Ropes Course) – Contracted for hazard pruning and construction in a forest environment.
Residential tree care – pruning, removals, stump grinding, and consulting.
Residential firewood distribution – distributed 75 full cord in 2011, 250 in 2012.